Barrington Delevante : LEAD VOCALIST , POET / SONGWRITER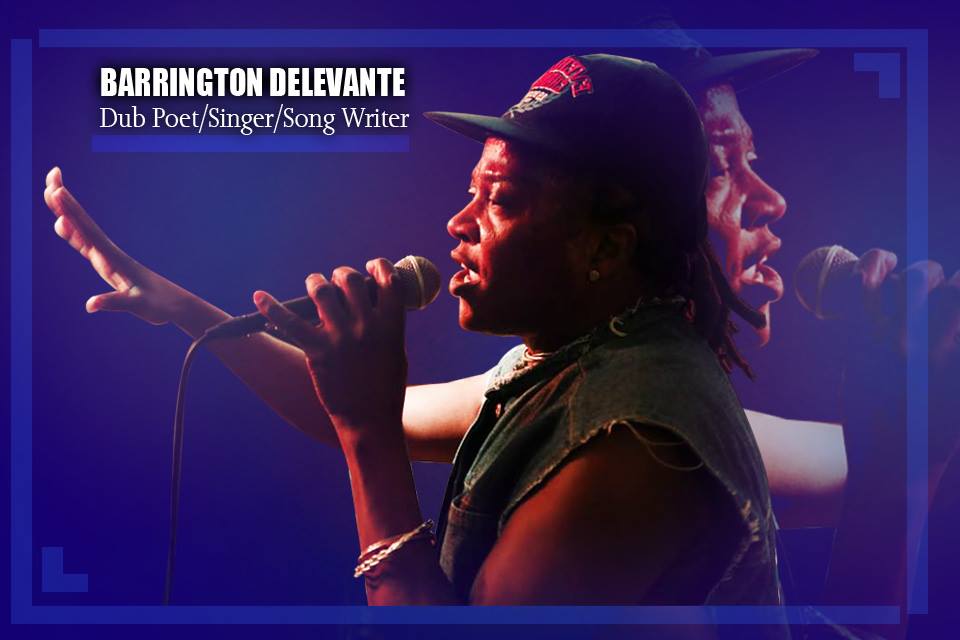 DUBVOCALIZA GROOVING IN THE POSITIVE .
From the humble beginnings of a country boy from a small town called Frankfield in the Parish of Clarendon Western Jamaica.  One of thirteen children, Barrington Delevante emerged to form an outlet to deliver his true to life social commentaries in a musical art form called Dub Poetry in Jamaica.
Musically inspired and influenced by Reggae greats such as Peter Tosh, Bob Marley, Mutabaruka, Big Youth, Burning Spear, Jimmy Cliff, Toots and The Maytals and others. The stage was set for a new fusion-dub-reggae band named Dubvocaliza.
The  meaning to be outspoken and articulate.
Barrington is a strong writer of explosive,  and highly  imaginative poems and  songs. He has a  natural gift for entertaining and at the same time educating. Barrington is  an influential  and uplifting vocalist and performer, His passion and energy is boundless.
His song writing and performances has shown him to be a true social  and world commentator. Audiences  thrill to his music and dub poetry. 
'' I was fed on a musical diet of  Gospel, Reggae, Dub-Poetry and  Dance Hall  DJ Music from early childhood. 
I developed an interest in writing poetry, short stories, essays and songs. I was influenced by the conscious and positive lyrics and music going on in Jamaica.
I have many things to say and started to express myself with poems , I realised that music is the best way to shout across continents and to be heard. I started  performing while at  Primary and High School in Jamaica .
After leaving high school I pursuit  a career in Health and fitness and became a  Professional Fitness Instructor and Personal Trainer, But my music was always there in me  and I kept writing songs and poems, some of  which have been published in various books , magazines and  newspapers.
It was only a matter of time before I had to return to my roots. "     
Barrington Delevante : Lead Vocalist . Dubvocaliza
________________________________________________________________________________________________________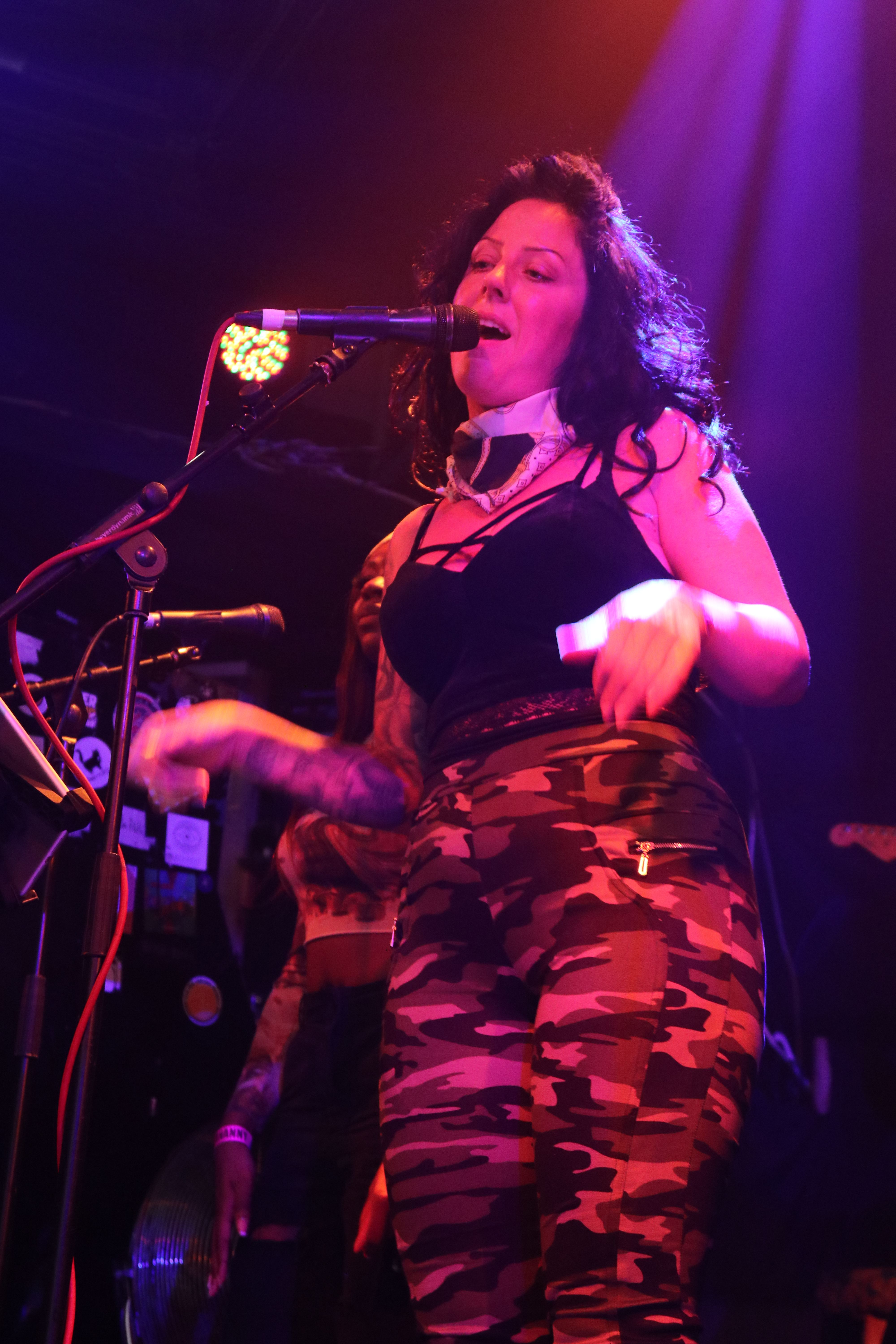 MS MOLLY   Lead Singer (Emma Benwell) 
Born in London in her family home which was full of life, love and music.
Her mother was a Rock singer and would often present her with opportunities to perform from as young as 6 years of age. 
Emma grew up with music being a very big influence in her life and began writing poems and songs of her own from her early teenage years.
Developing her song writing skills she surrounded herself with amazing musicians. 
She has  recorded many original songs over the past 20 years, one dedicated to her late mother who inspired her to find her voice. 
While raising her own family, guiding her daughter through music school and son through to University Emma has made a success of herself in many ways.
Emma is the Lead Singer of Mad Molly Band - A Soul function band & Lead Singer of Dubvocaliza - An original Reggae band. 
You can find Emma ( Ms. Molly ) on all  Music platforms. 
______________________________________________________________________________________________
Ye-Ye is a performer, singer and songwriter originally from Portsmouth now based in London. Ye-Ye has been singing from an early age, starting in the church choir. From this venture she found the confidence to write and record her own music. This opened doors for her giving her opportunities of writing with and recording vocals for many different producers across the country. Since moving to London Ye-Ye has been keeping herself busy in the music scene and is currently working on a solo E.P
She has performed as a soloist and as part of bands performing a range of styles including R&B, Jazz, funk and reggae. 
Ye-Ye has also performed in many musical shows. Her most recent and favourite has being Hairspray, where she played the role of Little Inez at the Kings Theatre in Portsmouth. 
Yeye is now performing and singing with Dubvocaliza,  dub-fusion rock-reggae band .
She is excited to be performing with Dubvocoliza and hopes to bring her skills as a performer and vocalist to the band! 
____________________________________________________________________________________________________________
SABIN MARCUSAN LEAD / RHYTHM GUITARIST
Sabin Marcusan
________________________________________________________________________________________________
OWEN BARCLAY LEAD / RHYTHM GUITARIST